Better Insight, Informed Decisions
An organization's direction is shaped by the choices it makes. In today's complex environment, it has become increasingly important for organizations to make decisions based on information they can rely on. As the speed of decision making and the scrutiny associated with each choice is increasing, it is important to know what options exist, what could potentially change, and how those changes can impact your decision.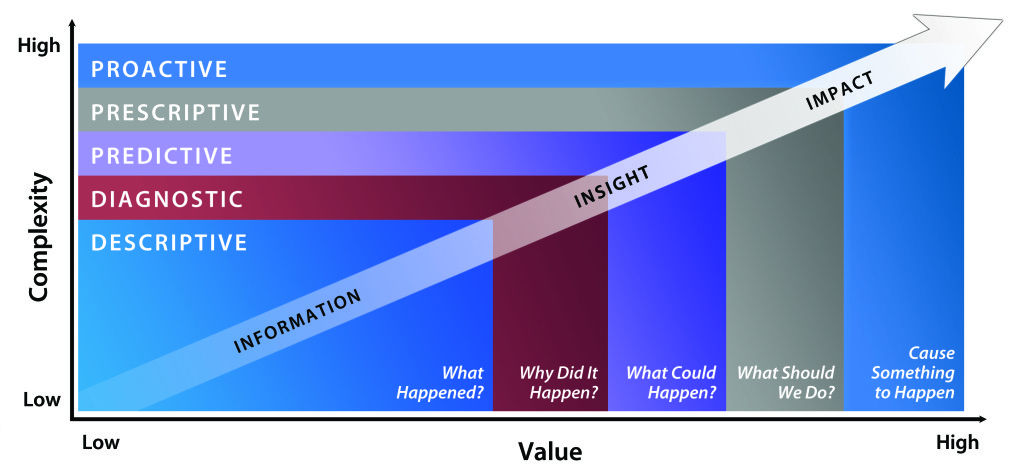 FI Consulting combines industry leading data science, business, and domain expertise to deliver solutions across the data analytics spectrum
To make effective decisions, organizations need to fully understand their current situation and how they got there. They need to understand the implications of their decisions and what future scenarios might arise. The most effective organizations leverage this insight to determine the right actions that shape their future.
FI Consulting delivers descriptive and diagnostic solutions to help our clients analyze their current situation and how they got there. We deliver modeling and analytic solutions that help predict potential future scenarios and anticipate the impact of their options. We deliver solutions that prescribe the best actions for the organization to take. Our solutions are designed to bring greater clarity, transparency, and repeatability to the analytics and decision-making processes, empowering our customers to make informed decisions they can count on.